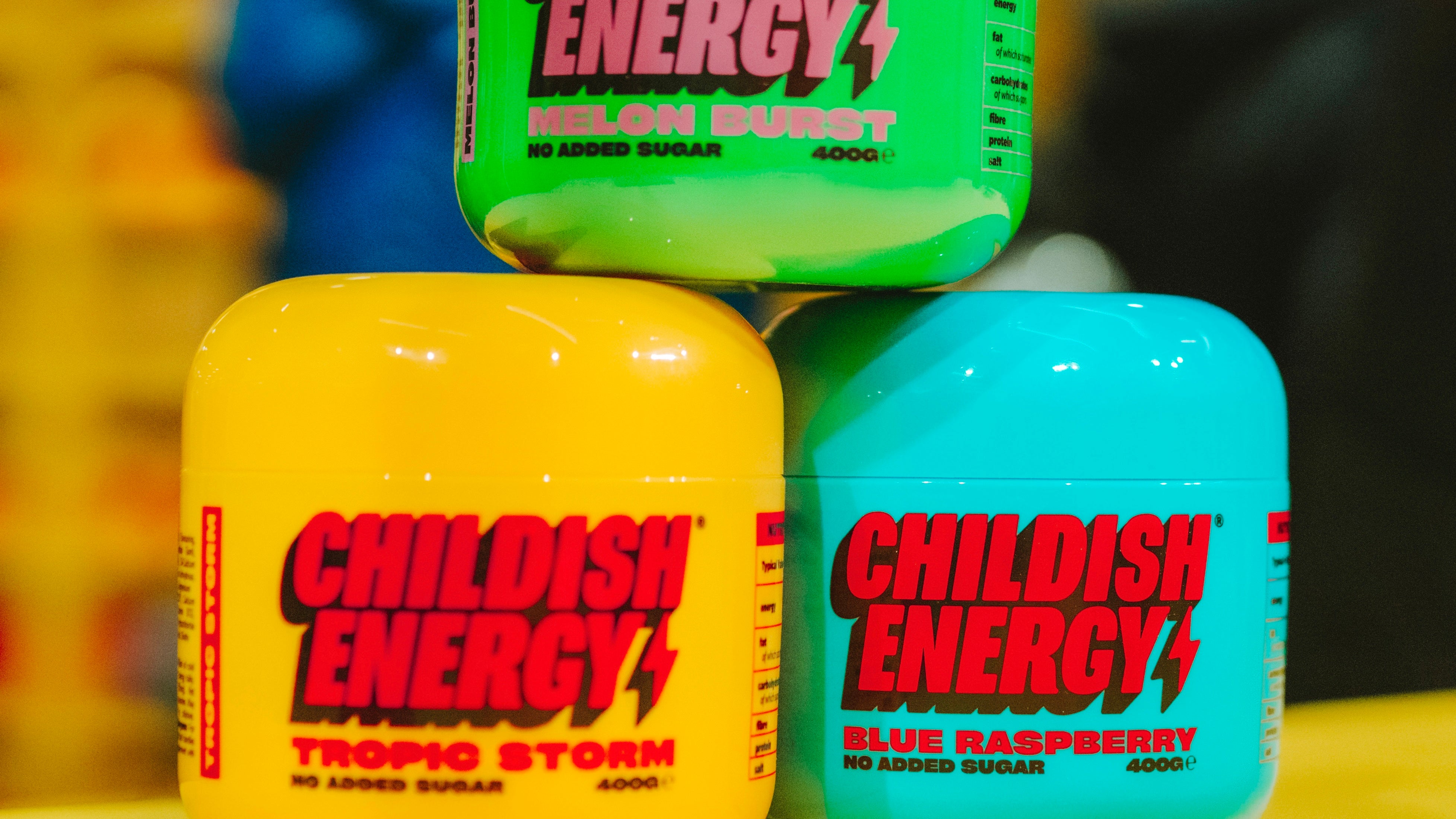 11/07/2023
Childish Energy VS The Leading Energy Drink Brand!
Childish Energy and Red Bull are going head-to-head in the wild world of energy drinks. It's a battle of the titans as these two brands fight for the top spot in the market. Red Bull, the seasoned veteran with global recognition, is up against Childish Energy, the bold new kid on the block. In this blog, we're diving into a showdown between these contenders, focusing on taste, ingredients, and caffeine content.
Let's start with taste. Childish Energy brings the heat with a range of flavours: Space Dust, Melon Burst, Blue Raspberry and Tropic Storm. People have been raving about it, calling it "the biggest competitor to Prime" and all that jazz. The Blue Raspberry flavour brings back those nostalgic slushy flavours you'll remember as a kid. On the other side, we've got Red Bull with its iconic sweet and tangy flavour. It's been a crowd-pleaser for years, no doubt about it. But remember, taste is subjective, so what floats your boat might not tickle someone else's taste buds.
Now, let's get into the nitty-gritty of the ingredients. Childish Energy packs a punch with a mix of Maltodextrin, L-Tyrosine, Taurine, natural flavours and a bunch of vitamins and minerals that can help aid skin, teeth and hair health. Oh, and did I mention it's got zero sugar? Yeah, you heard me right. Zero sugar, my friends. Now, Red Bull, on the other hand, comes in swinging with 11g of sugar per 100 ml, courtesy of some sugar beets. It also throws in B-group vitamins and a bunch of other stuff. So, if you're watching your sugar intake, Childish Energy might be your jam. But if you don't mind a bit of sweetness in your life, Red Bull might be more up your alley.
Last but not least, let's talk about caffeine, the holy grail of energy drinks. Childish Energy is packing a whopping 150mg of caffeine per serving and  it's only 20 calories per serving. That's a serious jolt to the system. It'll have you buzzing like a bee in no time. Meanwhile, Red Bull plays it a bit milder with 80mg of caffeine in a 250ml can. It's like a little kick in the pants to get you going. So, if you need that extra oomph, Childish Energy has got your back. But if you prefer a more gentle pick-me-up, Red Bull is there for you.
In the end, it's a battle of unique features. Childish Energy brings innovative flavour, zero sugar, and a higher caffeine content for those who want a sugar-free, turbocharged energy boost. Meanwhile, Red Bull sticks to its guns with its tried-and-tested flavour, a shot of sugars for that instant energy, and a more moderate dose of caffeine. It all boils down to your personal taste and dietary needs. So, choose wisely and let the battle of the energy drinks commence!