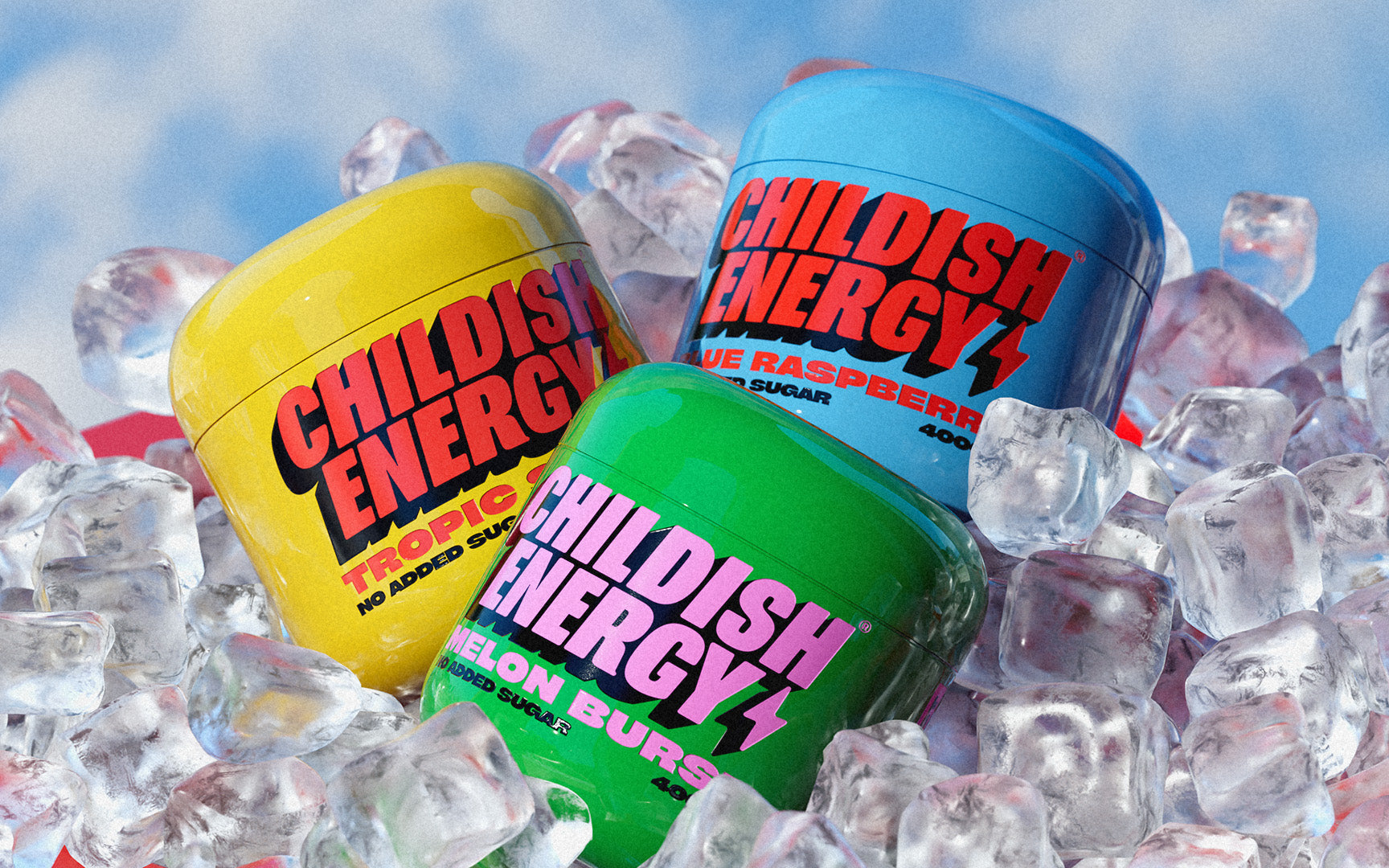 11/07/2023
Who is Childish Energy?
Who is Childish Energy?
Childish Energy is the creation of Jay Swingler and Romell Henry, Youtubers popularly known for their channel TGFbro. Their videos primarily consist of vlogs, challenges, extreme pranks and stunts. The channel was started in 2012 and has quickly grown in popularity with over 6 million subscribers worldwide. They have recently launched Childish Energy which is a zero-sugar energy drink powder packed with vitamins and amino acids to help you stay alert and energised throughout the day.
Product Information:
Nutrition and Ingredients of the Energy Drinks Powder
Media Assets:
High-quality product images
Why Partner with Childish Energy:
Reach & Exposure: 
Jay Swingler and Romell Henry are the names behind Childish Energy. They have both established formidable presences within the YouTube community. By partnering with us, you'd be tapping into a vast audience eager to learn, engage, and potentially be loyal to your brand. The association with TGFbro not only ensures credibility but also offers an unmatched reach, amplifying your brand's voice.
Track Record of Success: 
Childish Energy is not new to collaborations. We have previously partnered with notable brands and influencers, achieving commendable success. Our campaigns have garnered significant traction, resulting in mutual growth and engagement. We believe in symbiotic relationships, and our past endeavours stand testimony to this commitment.
Affiliate & Commission Structure:
We value our partners and believe in rewarding them aptly for their efforts. Our commission structures are not only competitive but also tailored to suit the unique needs of our partners. By aligning with Childish Energy, you'd be stepping into a profitable venture, coupled with the brand's backing and assurance.
Contact Information:
FAQ:
How is Childish Energy different from other energy drinks in the market?
Unlike most energy drinks, Childish Energy is a zero-sugar energy drink powder packed with vitamins and amino acids, ensuring you remain alert and energized. Each serving contains only 20 calories and delivers 150mg of caffeine without any sugar.
How does the partnership program work?
The partnership program with Childish Energy is designed to create a mutually beneficial relationship. Partners promote Childish Energy through featured placements on their sites or unique blog articles, and in return, they earn competitive commissions based on sales. You will receive the latest brand news and information, plus with fresh media packs to allow you to have the newest content before anyone else.
How is the commission calculated?
While specific details might vary depending on the agreement, Childish Energy offers competitive commission structures tailored to the unique needs of our partners. Commissions are usually based on sales generated through affiliate links or free gifts.
When and how are commissions paid out?
The payout schedules and methods will generally be paid monthly through bank transfers or other agreed-upon methods.
Can partners get free samples of Childish Energy for review or promotional purposes?
Yes, partners can request free samples for promotional purposes or reviews.
How can partners access Childish Energy's media assets (like logos, product images, etc.)?
Yes, here is the link to all our media assets.
How can partners track their referrals or commission?
We will send a small report at the end of each month to show what referrals you have sent through and how many have converted into sales.
Is there a dedicated support team for partners?
Yes, for any questions or concerns email Lee@acifin.co.uk
What should partners do if they encounter issues with promotional materials or affiliate links?
Partners should immediately contact the dedicated support team for assistance if they face any issues with promotional materials or affiliate links.